Certified by

COURSES ANDINALINK 2019
Technological Update Course 2
TEMA CENTRAL : ESTRATEGIAS EFICACES PARA LA EVOLUCIÓN DE LOS ISPs EN LATINOAMÉRICA
The constant concern of any ISP / WISP Network Administrator when planning the growth (or initial implementation) of their infrastructure is to identify the appropriate equipment for their PtP and PtMP links, define the correct strategies for sizing their network, ensure the reliable and optimal delivery of the different services (QoS), having alternate channels (backup) of Internet access (load balancing), and an endless number of additional tasks that make the role of administrators increasingly heavy and constitute a important weight when dealing with technological decision making.  

The proposed topics for these three days of Update are designed to help ISPs in their decision making from the initial design of the network, to the efficient delivery of the data (voice, audio, video) to the final client, regardless of whether Your network has ten, one thousand or one hundred thousand customers.
Tuesday, February 26 (total 6 hours)
Workshop of Implementation of Wireless Links for the Transport of Data
The wireless solution alternatives found by Internet providers are very varied and in many cases network administrators must make important decisions based on arduous and frustrating test + error scenarios that end up limiting the growth and decreasing the economic resources of the ISP. The lack of information and other times misinformation play against the ventures, so one of the main objectives of this intense day is to put on the table the different solutions presented by the most prestigious manufacturers of wireless networks and we can collect the largest amount of reliable information for our projects. To carry out this task we will carry out several live workshops, with the most representative teams of each manufacturer, in such a way that the audience (WISPs in production and those who will incorporate the Internet to their services) can observe the configurations of the different solutions. At the end of each group of workshops there will be a technical talk in which participants can ask, clear their doubts, and explain their intentions of projects.

This is a unique opportunity to communicate and ask manufacturers and experts directly all their concerns, as well as discuss their implementation plans. Likewise, it is an unparalleled opportunity to establish business relationships directly with the main wholesalers of the region. The days of this day are divided into 3 main sections:
1) Enterprise WiFi Solutions
Implementation of typical WiFi network solutions based on 3 different manufacturers: Ubiquiti, Cambium Networks and MikroTik. The current trends in this type of Indoor / Outdoor infrastructure will be demonstrated. Duration 2 hours
| | | |
| --- | --- | --- |
| 11:00 a 12:00 | | Practical workshop / demonstration of WiFi implementations with Ubiquiti, Cambium and MikroTik solutions. (Darwin Barzola / Academy Xperts) |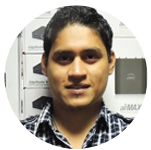 Darwin Gabriel Barzola Abad
Trainer Mikrotik & Ubiquiti
Support Engineer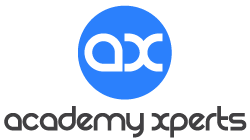 | | | |
| --- | --- | --- |
| 12:15 a 13:00 | | Technical Talk specialized in Ubiquiti WiFi solutions (Macrotics) |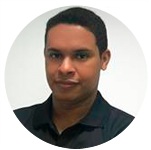 Jose Miguel Paz
Product Manager

2) Implementation of High Capacity Wireless Links
The demonstration of high-capacity point-to-point (PtP) wireless links (links of more than 100 Mbps) that will be an alternative to Fiber Optics will be demonstrated
| | | |
| --- | --- | --- |
| 14:00 a 15:00 | | Practical workshop / demonstration of PtP implementations with Mimosa, Ubiquiti, Cambium and MikroTik solutions |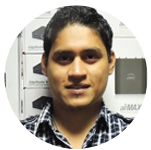 Darwin Gabriel Barzola Abad
Trainer Mikrotik & Ubiquiti
Support Engineer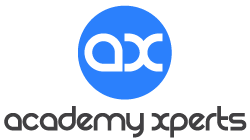 | | | |
| --- | --- | --- |
| 15:00 a 16:00 | | Technical Talk specialized in PtP solutions from Mimosa |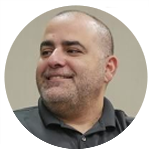 Javier Blanco
Senior Sales Engineer
Mimosa Networks
3) Implementation of Last Mile Wireless Links
Live laboratories will be carried out with equipment that allows an optimal implementation Point Multi-Point (PtMP) of services (IPTV, Data, Video Surveillance) to the final user.
| | | |
| --- | --- | --- |
| 16:15 a 17:00 | | Practical workshop / demonstration of PtMP implementations with Cambium, Mimosa, and Ubiquiti solutions. (Darwin Barzola / Academy Xperts) ) |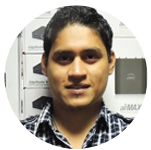 Darwin Gabriel Barzola Abad
Trainer Mikrotik & Ubiquiti
Support Engineer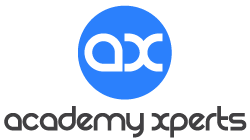 | | | |
| --- | --- | --- |
| 17:00 a 18:00 | | Solutions from Cambium Networks cnMatrix (switches) cnMaestro (cloud management) y cnPilot (Wi-Fi) |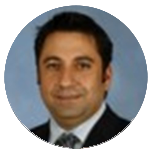 Enrique Perea
Regional Sales Manager Mexico
y Centro America
Wednesday, February 27 (total 4 hours)
Workshop Load Balancing and Internal Routing of Public IP Addresses
Load balancing (load distribution to several Internet providers) together with the internal distribution (within the WISP network) of a Public IP address or a segment of Public addresses are part of the the current requirements of almost all Internet Providers. In these workshops, the correct implementation of these solutions will be demonstrated with live laboratories. This workshop is divided into 2 main sections:
09:00 a 11:00

Load Balancing Workshop


It will explain the 2 main methods that exist to perform load balancing using MikroTik RouterOS. In the laboratory the efficiency and usefulness of each method will be demonstrated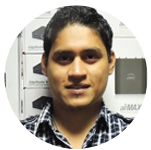 Darwin Gabriel Barzola Abad
Trainer Mikrotik & Ubiquiti
Support Engineer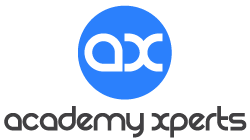 11:15 a 12:15

Public Address Internal Routing Workshop


The assignment of a Public IP address to a client through tunnels can not be considered as a definitive solution, but only as a very temporary alternative and that should be avoided at all costs. The correct way to deliver a Public IP address to a client, or a segment of Public IPs, is through a standard routing procedure. In this laboratory it will be observed that it is a simple process that only requires an adequate structure of the WISP network.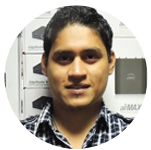 Darwin Gabriel Barzola Abad
Trainer Mikrotik & Ubiquiti
Support Engineer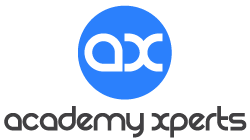 12:15 a 13:00

How does LACNIC manage the IP addresses of the WISPs?


LACNIC as the Internet Address Registry of Latin America and the Caribbean is an international non-governmental organization established in Uruguay in 2002. Its function is the allocation and administration of Internet numbering, Autonomous Numbers and Reverse Resolution resources for the region.

   During the presentation the assistant will understand where do the IP addresses come from? What is LACNIC ?, Where does LACNIC get its resources ?, History of the regional registries, how an organization can request its resources and will additionally be covered as the assigned resources mesh with the current Internet including the BGP scope and the DNS scope,    The questions may be asked at any time during the presentation.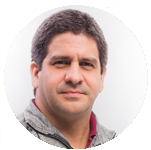 Alejandro Acosta
Coordinador de I+D LACNIC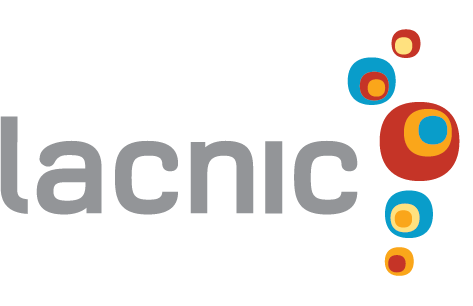 Thursday February 28 (total 4 hours)
Workshop Bandwidth Control and Quality of Service (QoS)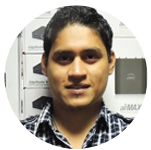 Darwin Gabriel Barzola Abad
Trainer Mikrotik & Ubiquiti
Support Engineer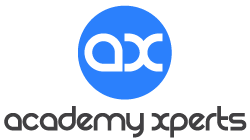 The growing demand for Internet bandwidth by the client forces WISPs to optimize the resources they deliver. The requirement of Video in High Definition quality (HD, 1920 x 1080, requires 5 Mbps of Internet bandwidth) is already a reality in almost every home, and the requirement of Ultra HD 4K quality (UHD, 3840 x 2160, requires 25 Mbps) is just around the corner. Network administrators are obliged, if they wish to remain in the business, to provide an adequate Quality of Service (QoS) that is dynamically administered to their clients. In these laboratories the way in which a bandwidth control and a correct Quality of Service can be implemented with MikroTik RouterOS equipment will be explained.
11:00 a 12:00

Strategies to extend the useful life of IPv4 and introduce IPv6 in suppliers


The global exhaustion of the free blocks of available IPv4 addresses and the adoption of IPv6, impose a series of new challenges to the growth and profitability of service providers. In the vast majority of cases, service providers must design and implement short and long-term strategies to preserve extremely scarce resources such as their IPv4 addresses and migrate their network, services and subscribers to IPv6.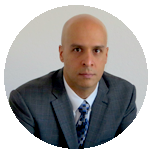 Jose De Abreu
Director de ingeniería
de pre-ventas para América Latina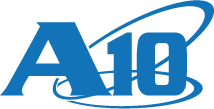 12:00 a 13:00

OTT y vCMTS


Technological evolution has unleashed a revolution in the way that content is processed, marketed and distributed. As our industry moves forward through this video transformation, communication between the supplier and the customer is paramount to making solid investments in the long term. Harmonic as a leading manufacturer of video solutions, foresaw the need to invest in software technology and Cloud several years ago. Currently, Harmonic has a diverse portfolio based on software while continuing to provide support in legacy ecosystems. We like to believe that our success is due to the relationships established in the region in the last 20 years, the trust that customers have placed in us and the firm commitment that we continue to assume in R & D. We would like to share with you our ideas on how OTT technology and vCMTS on the distribution side can be an enabler of the new world of video.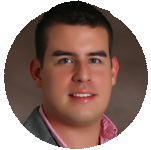 David Giraldo
Sales Engineer, LATAM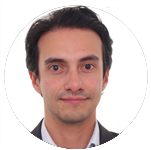 Carlos Coronado
LATAM Presales Engineer for CableOS
For each of the workshops we have banks of questions to develop a final evaluation test. Based on our standards, approval scores are 75/100 or higher. According to that score our students receive a certificate of attendance only (when they score less than 75/100), or receive a certificate of approval.